Kilnhouse creates exceptional handmade pieces that blend artistry with functionality.
Our Ranges
Here at Kilnhouse, we have three home-grown ranges currently available: Spilled Milk, Lines in Sand and Speckle, all with their own unique finishes. These ranges are adaptable and can be used in the restaurant industry or at home, wherever you'd like to enjoy them!
Spilled Milk
Terracotta and white glaze just work together; don't you think? Each vessel is unique, from the tumblers right through to the plates, displaying a slightly different spill every time.
Shop Here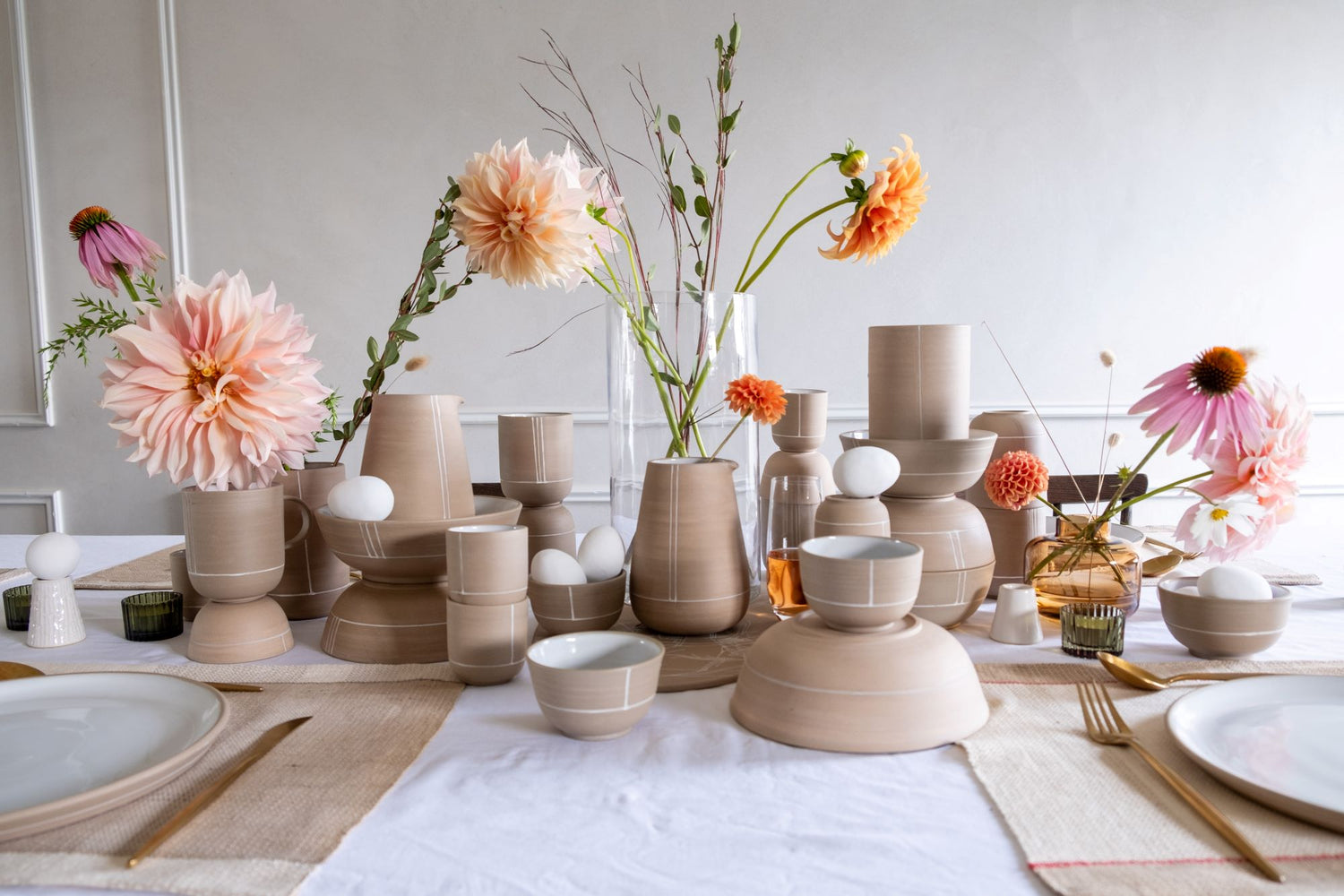 Lines in Sand
Each vessel is left raw on the exterior and glazed in white on the interior. Various lines dictate the size and placement of a vessel within the range, a single line referring to the smallest vessel in that shape or use type.
Shop Here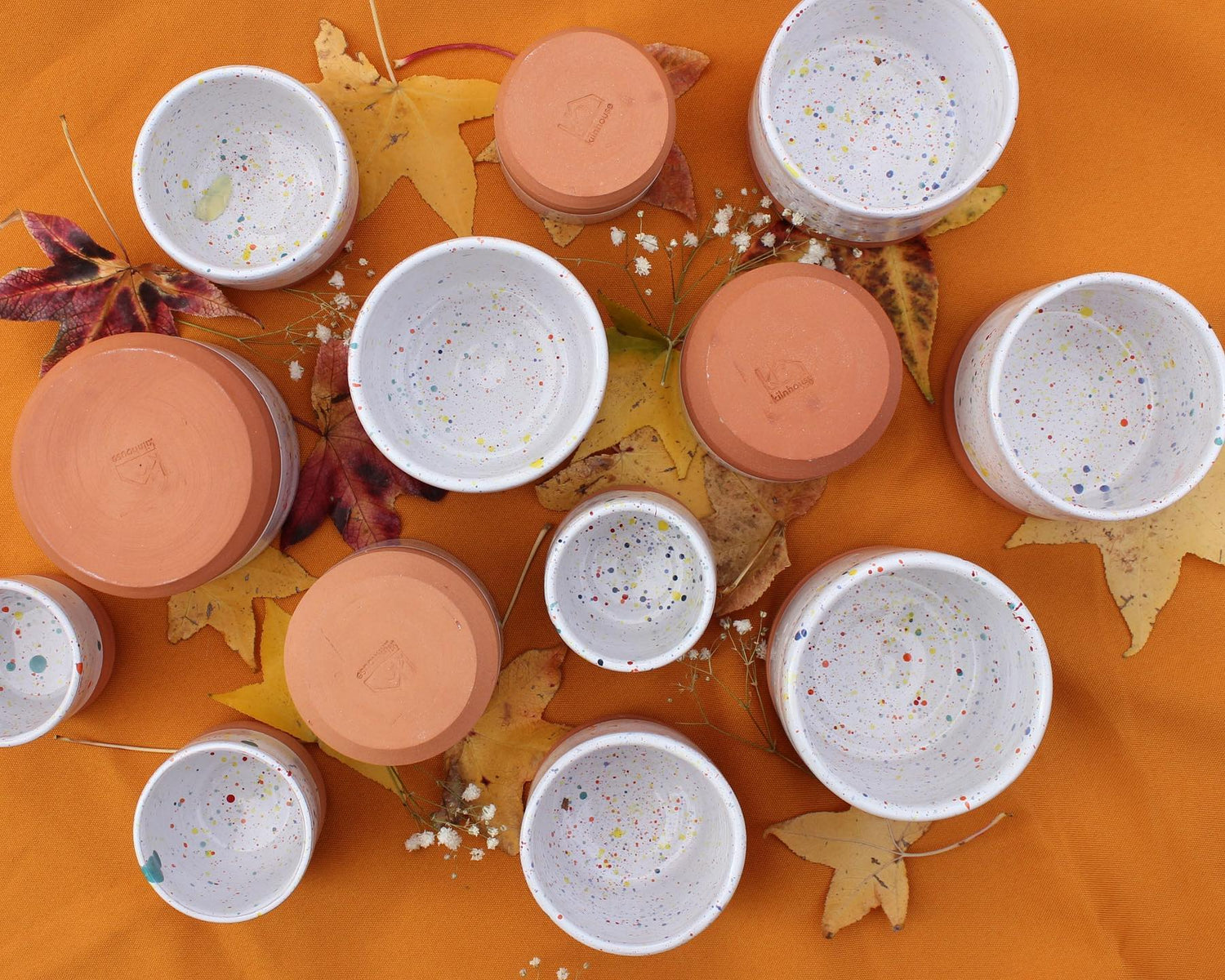 Speckle
All vessels are hand-speckled with combinations of blues, reds, yellows and oranges making each a little unique, however similar in appearance. It's like confetti, but functional!
Shop Here
Singles, Plus 1s & 3rd Wheels
Sometimes we make things that we couldn't live without, but they just don't make the range cut. We've sorted them into categoriesand made them available for you to choose from.
Always on the run but need your caffeine fix?
Our Keep Cups are the answer! Tried and tested for any car cup holder.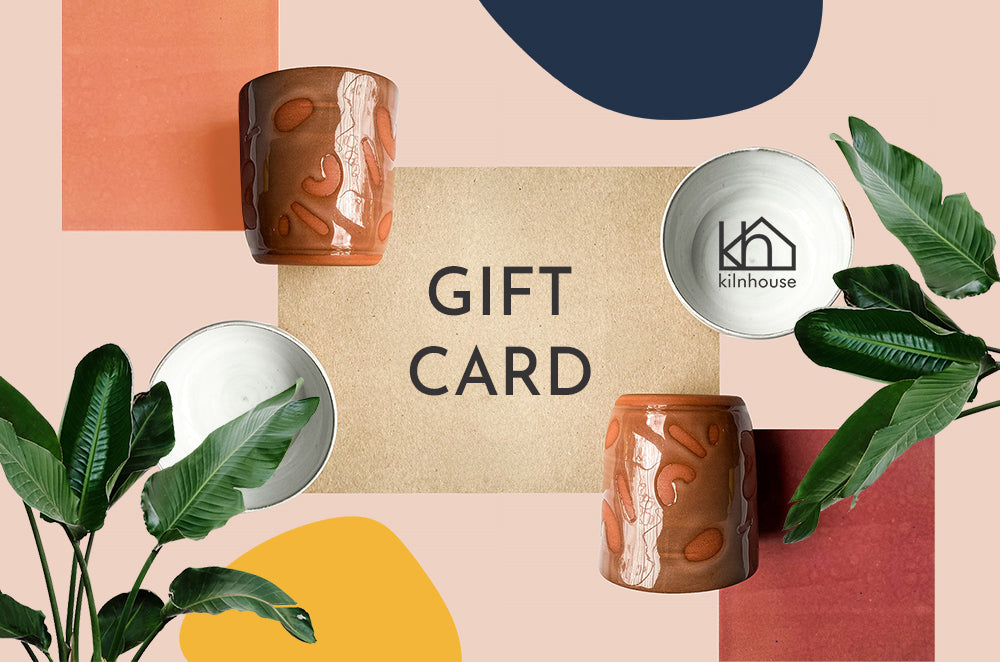 Shopping for someone else but not sure what to give them?
Kilnhouse has you covered. A gift card allows them to choose!
I want one!
What some of our past clients have to say about us...
Had it not been for a growing list of past and present clients, we truly wouldn't be here today. It has been and continues to be a privilege to work with each and every Kilnhouse friend.
Brik Café - Sasha Simpson

"I can't recall how I stumbled upon Kilnhouse- but I'm so happy that I did. Nicola's passion for ceramics is inspiring. She created such beautiful pieces for Brik cafe. Our customers often complement our crockery, it's been very well wearing and handles the high traffic and hot dishwasher externally well."

Karen Carr - Benji & Moon

"Having worked with local artisans since 2014, there was only one thing better than spotting the Spilled Milk Kilnhouse Design Studio range, it was working with and getting to know the founder and maker.

Nicola is the perfect mix of hard and soft, precision and let's see where this goes, artist and admin, kindness and no compromise, point of difference and natural fit and, like each one of her endless creations, she deserves to be admired and placed where everyone can see."

Nupt Bridal - Martja Gobey

"Nicola went out of her way to create the most beautiful custom tea set for me. The whole process was super fun but also very professional. And the end result was better than I expected. Inlove my custom tea set."